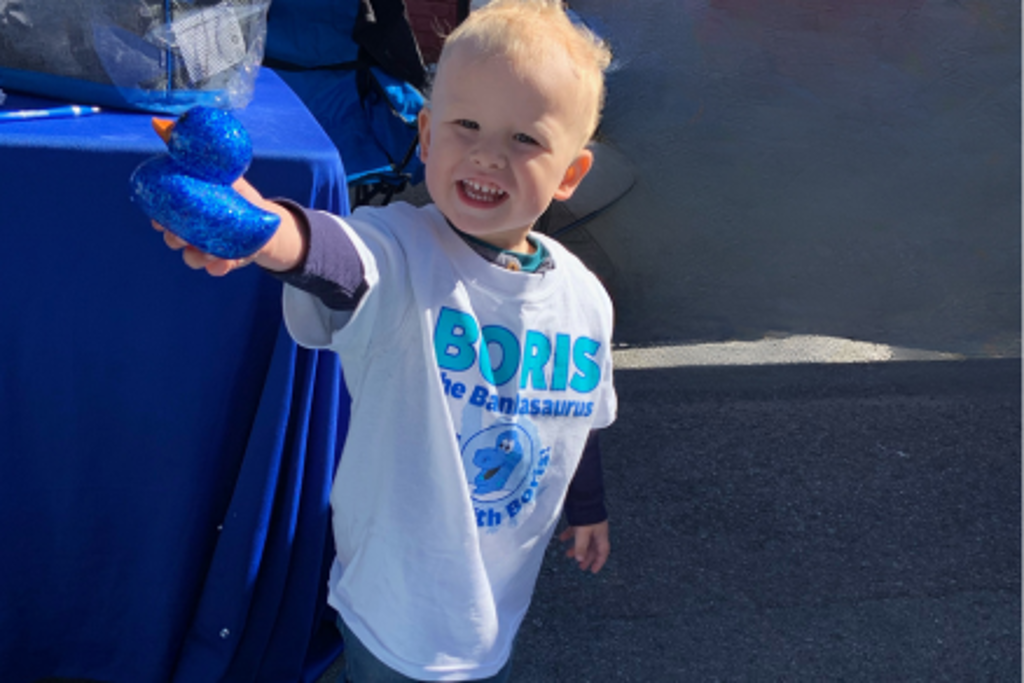 Saving for the littlest bankers in your life.
The Bankasaurus Bunch is a rewarding savings program for children ages twelve and under that helps to teach them the importance of saving. Our program offers incentives and prizes to help your kids establish and reach their goals. Our mascot, Boris the Bankasaurus, is a huggable friend to all of our young savers and you're likely to see him making special appearances all across our communities!
The Bankasurus Bunch Program makes saving fun with some pretty cool member benefits*:
For kids up to 12 years of age
NO minimum balance
NO monthly fee
Earn interest

Special Savings Card

to have stamped each time a deposit is made-and a cool gift when it is filled!
*Minimum opening balance of $25
Open a Savings Account for your child today!
To open a savings account with Journey Bank, visit one of our 22 locations in Columbia, Montour, Northumberland, Lycoming and Clinton counties or submit a contact us form today and one of our team members will reach out to you to schedule an appointment.